Dendrobium
We specialize in Oncidium, Dendrobium Intergeneric Oncidinae and Cattleya Orchids. Only the finest quality potted plants are offered.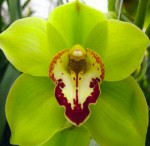 Family-owned and operated nursery with friendly, personalized service.
Orchid Isle Dendrobiums is a certified wholesale nursery growing cut-flower Dendrobium, Oncidium & Vanda. We ship anywhere in the United States. Visa and MasterCard accepted.